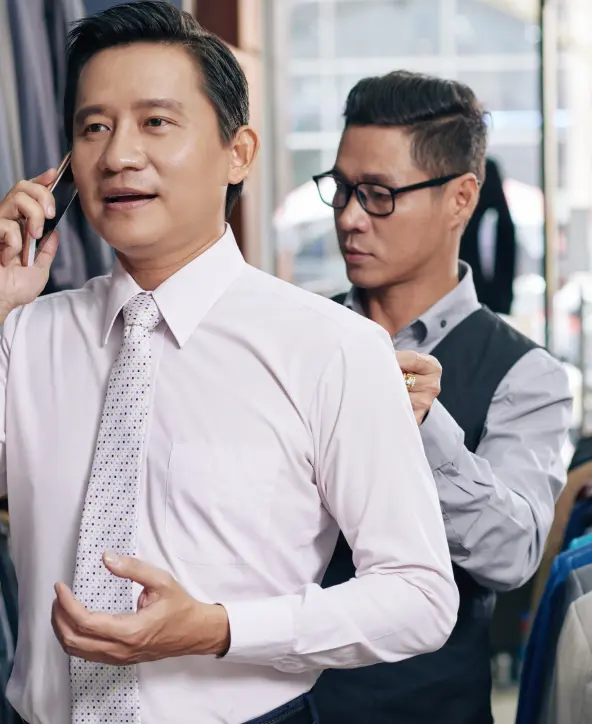 CHECK OUT OUR OFF-RACK SELECTION IN OUR SUIT SUPERSTORE
We appreciate your visit and want you to know that we offer more than just Custom Suits. For a wide range of Off-the-Rack Attire, we invite you to explore our showroom or shop with us virtually at
Stych Inc.
Our expansive showroom boasts over 4,000 sq. ft. of options, including suits, blazers, sport coats, men's dress shirts, dress casual shirts, Performance jeans, slacks, and much more. We have an extensive selection of colors and sizes available, catering to everyone from toddlers to size 70 Long.
No matter the occasion, whether it's a special event, wedding, quinceañera, or business gathering, we are well-prepared to meet your needs and provide the perfect attire.
Moreover, we serve as the personal clothier for companies specializing in celebrity, diplomatic, and executive protection, catering to those who require attire for agile movements and exceptional performance.
We offer In-House alterations as well as accept Out-Side Alterations for Men, Women, and Children, ensuring that everyone can achieve the perfect fit with our tailored garments.