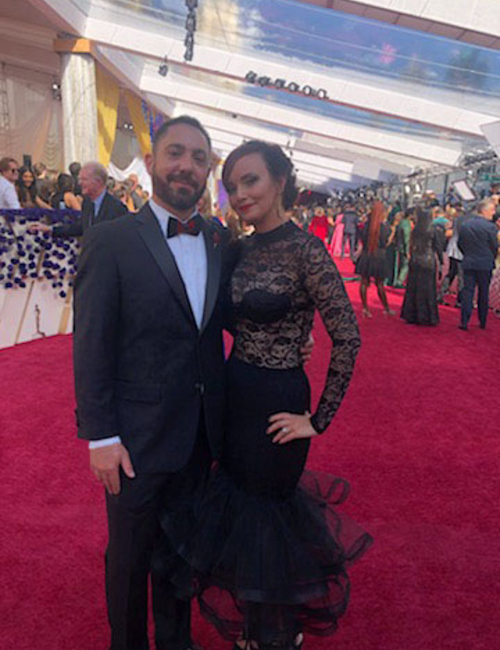 Thank you, Scott, for sharing your Red Carpet moment as an Academy Nominee – You were a delight to work with. We wish you all the best!
"Scott's tux ensemble from Stych Inc."
New Collection
Check out our new collections, In-Store or Phone Order to "Get Your Suit On with Stych!"
Image
Gallery
We will also provide helpful tips on fashion, clothing care and dressing for success all throughout the website. Feel free to contact us and our Image Consultant will be happy to answer all your clothing questions.
Although we specialize in selling clothing for both men and women, we feel it is important to look and feel your very best, from head to toe.
We love to take pictures and share them to the world to provide you insights on how to Always Look Your Best.
Customer
Gallery
Have you got photos you would like to share?
We love it when customers want to share their happiness.
We Aspire to be Your
One-Stop Fashion Resource.
Learn About Fashion Worldwide Below…
Dolce&Gabbana Fall-Winter 2017-18 Men's Fashion Show
Dolce & Gabbana
461K subscribers
I Nuovi Principi. #DGPrinces #DGfw18 #mfw #DGMillennials #realpeople Music in this video Learn more Listen ad-free with YouTube Premium Song Pretty and Young Artist Austin Mahone Album ForMe + You Licensed to YouTube by Vydia, WMG, UMG (on behalf of Independent); Vydia (Music Publishing), LatinAutor, AMRA, UMPI, BMI – Broadcast Music Inc., Kobalt Music Publishing, and 12 Music Rights Societies Song Except for Us Artist Austin Mahone Album ForMe + You Licensed to YouTube by WMG, UMG, Vydia (on behalf of Independent); CMRRA, BMI – Broadcast Music Inc., LatinAutor, Vydia (Music Publishing), ASCAP, Warner Chappell, LatinAutor – Warner Chappell, UNIAO BRASILEIRA DE EDITORAS DE MUSICA – UBEM, PEDL, and 13 Music Rights Societies
GIANNI VERSACE Fall 1991/1992 Milan – Fashion Channel
Versace | Spring Summer 2020 by Donatella Versace | Full Fashion Show in High Definition. (Widescreen – Exclusive Video – MFW/Milan Fashion Week) #FFLikedalot #Jenniferlopez
Versace – Spring Summer Runway – FF Channel
Versace | Spring Summer 2020 by Donatella Versace | Full Fashion Show in High Definition. (Widescreen – Exclusive Video – MFW/Milan Fashion Week) #FFLikedalot #Jenniferlopez
Top 10 Best Runway Walks 2016-2018 Thank you all for voting! Here comes the final result, enjoy!
Music:
"Ber Zer Ker" by WATEVA
"Get the Party" by CØDE "Oligarch" by Daniell Arma
"Somebody" by Dropgun